Aerodynamic design
Air suspension option available
All steel, welded cab construction
Heated, remote control exterior mirrors
Chrome Grill
Halogen composite type headlamps
Optional fog lamps (*check Provincial Regulations)
HP: 210 hp @ 2,500 rpm Torque: 440 lb-ft. @ 1,500 rpm
Hino J05E-TP 4 cylinder, 5.1L turbo diesel
Orange seat belt option available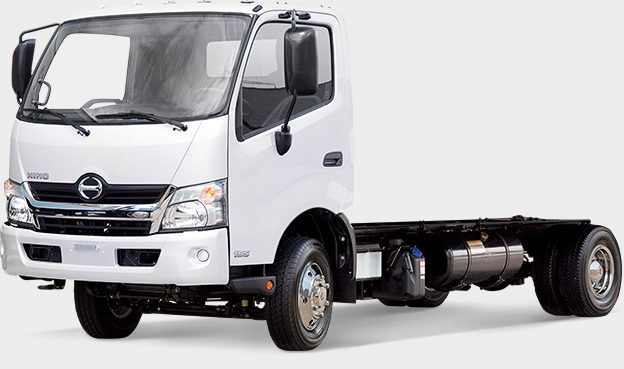 EXPERIENCE THE CAB-OVER ADVANTAGE
DESIGNED FOR CANADA
If you are looking for a sturdy Class 4 to haul fresh perennials in Essex County or maybe deliver fragile glassware around Moncton, the Hino 165 was built for you!  The ultra-reliable Hino 165 cab-over delivers power and performance when needed. As an added value, the Hino 165 can be equipped with an optional rear air-ride suspension, a perfect fit for shock-sensitive cargo.
Hino 165
Standard Features
Air conditioning
Tilt & telescopic steering column with lock
Power windows
Power door locks with keyless entry
Power and heated outer rearview mirrors
Convex mirror (2)
Driver's seat ‐ high‐back seat with magnetic suspension
Passenger seat ‐ 2‐person high‐back bench seat
Cruise control
Exhaust brake
Glow plug cold weather starting aid
1000W/120V engine block heater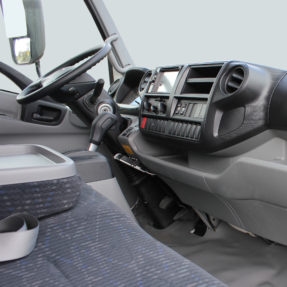 Comfort Up Front
Drivers love the Hino 165's full-featured cab that includes a unique magnetic-suspension driver's seat, a tilt-and-telescoping steering wheel, cruise control and air conditioning.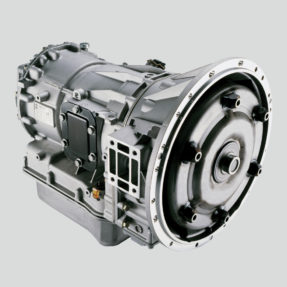 Geared Just Right
Hino's 210-hp and 440-lb.ft. torque engines are paired with the Aisin A465 6-speed automatic transmission. It is a drivetrain designed for maximum performance and fuel economy.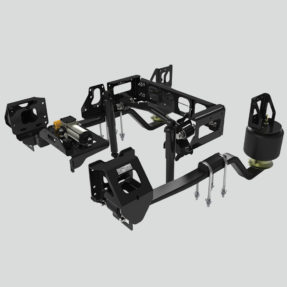 Right Weigh to Go!
Having the option of air-ride suspension means the Hino 165 is a perfect fit for shock-sensitive cargo. Wheelbase options can accommodate an 18-ft. long body, maximizing payload.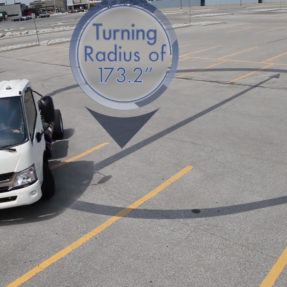 Turns on a Canadian Dime
The wheel cut and turning radius of the 165 (and all Hino cab-overs) prove that they are designed for Canadian applications. They are produced here, too.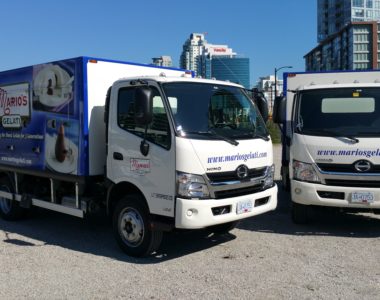 "We know we can count on the reliability of our Hino truck fleet to get the job done."
Mario's Gelati Ltd.,
Vancouver, BC
Hino 165
See where we get our drive.
Meet Proud Hino Owners Across Canada.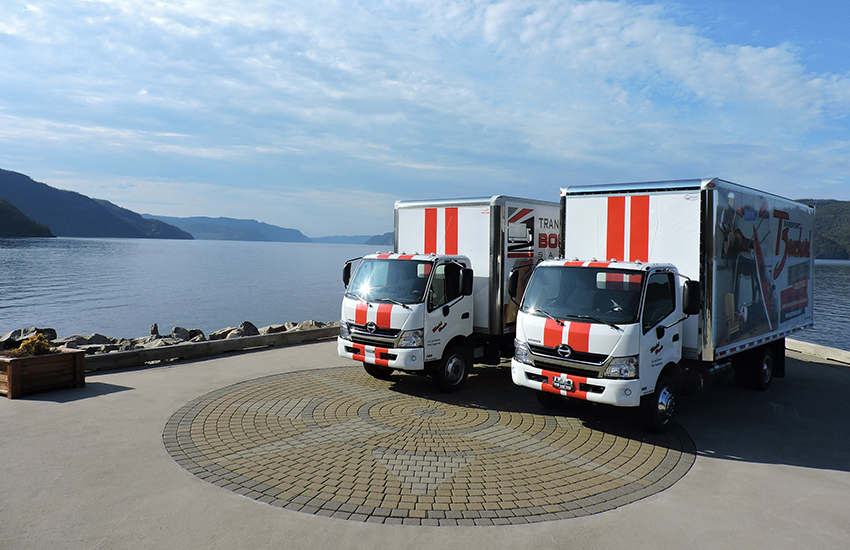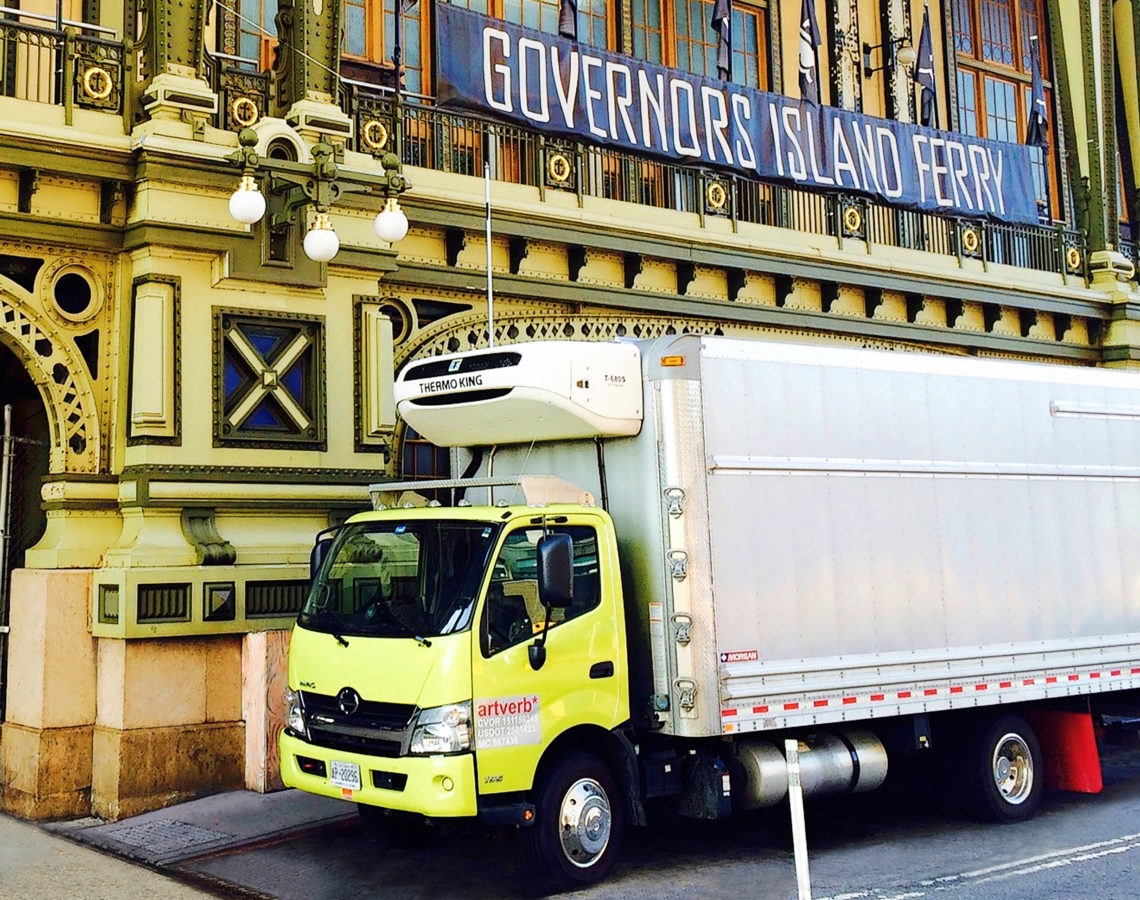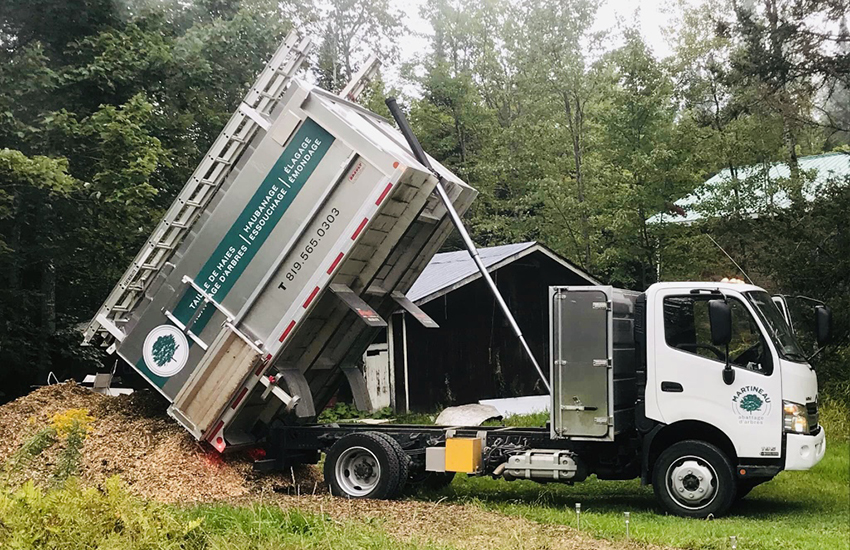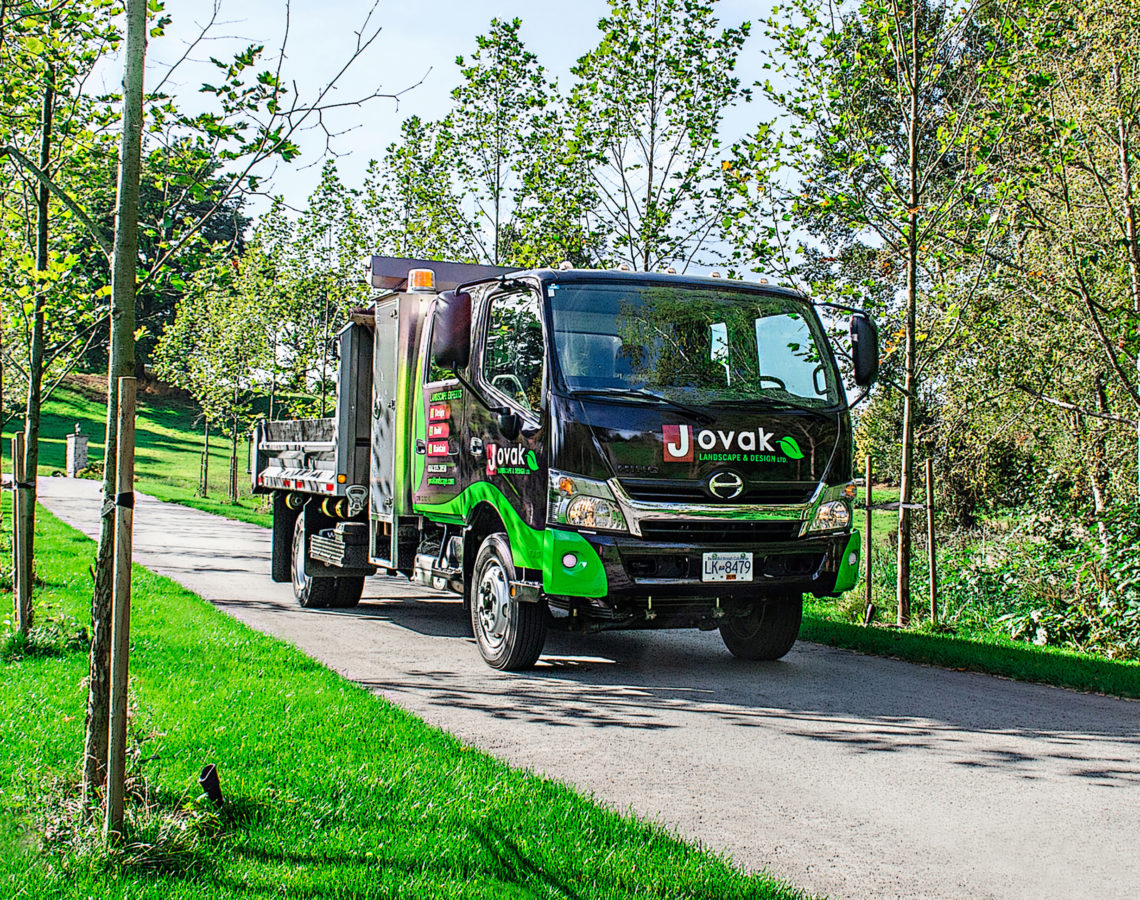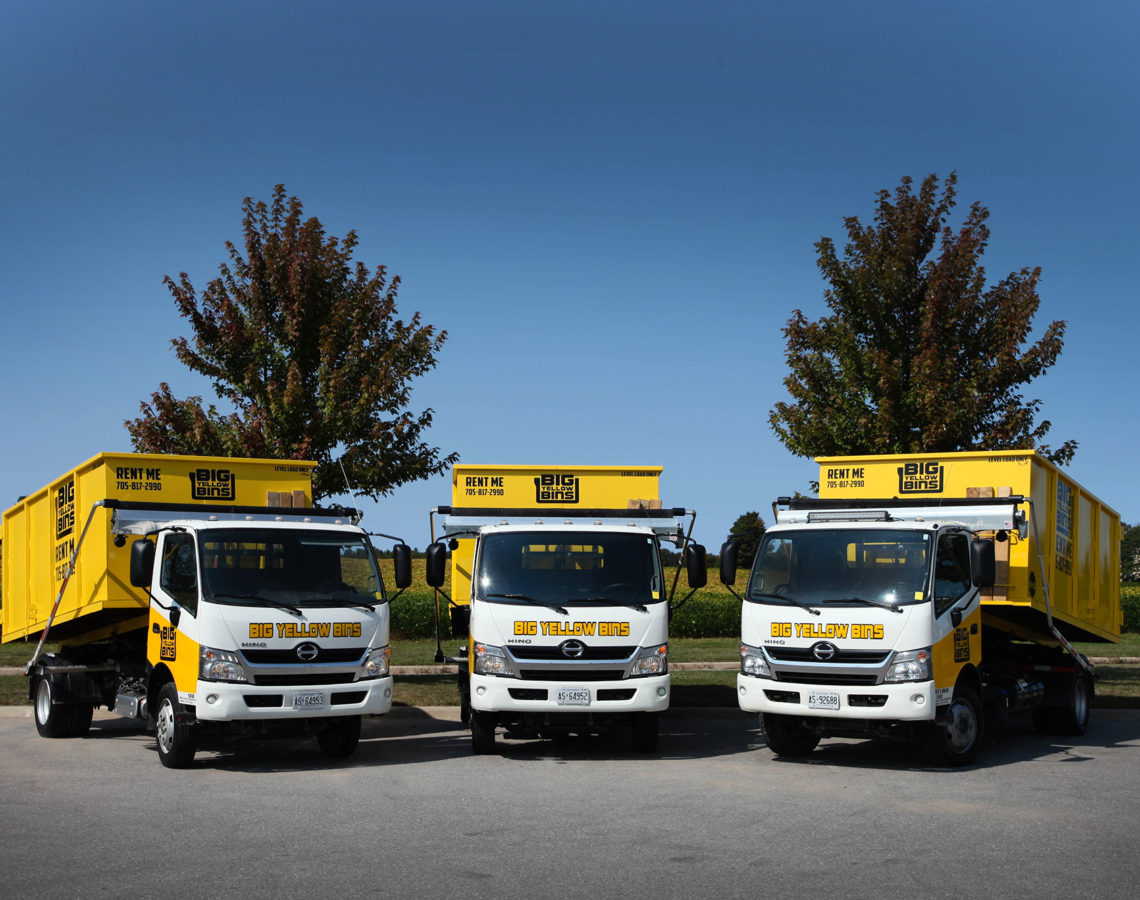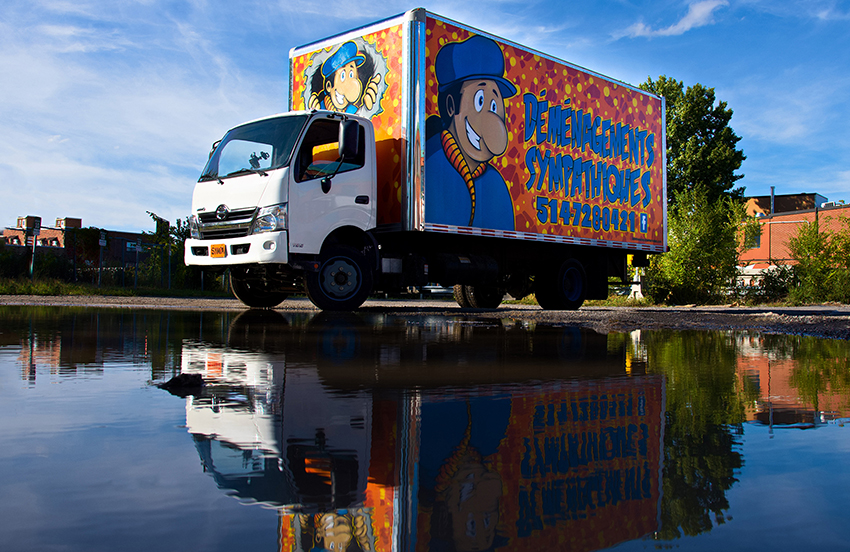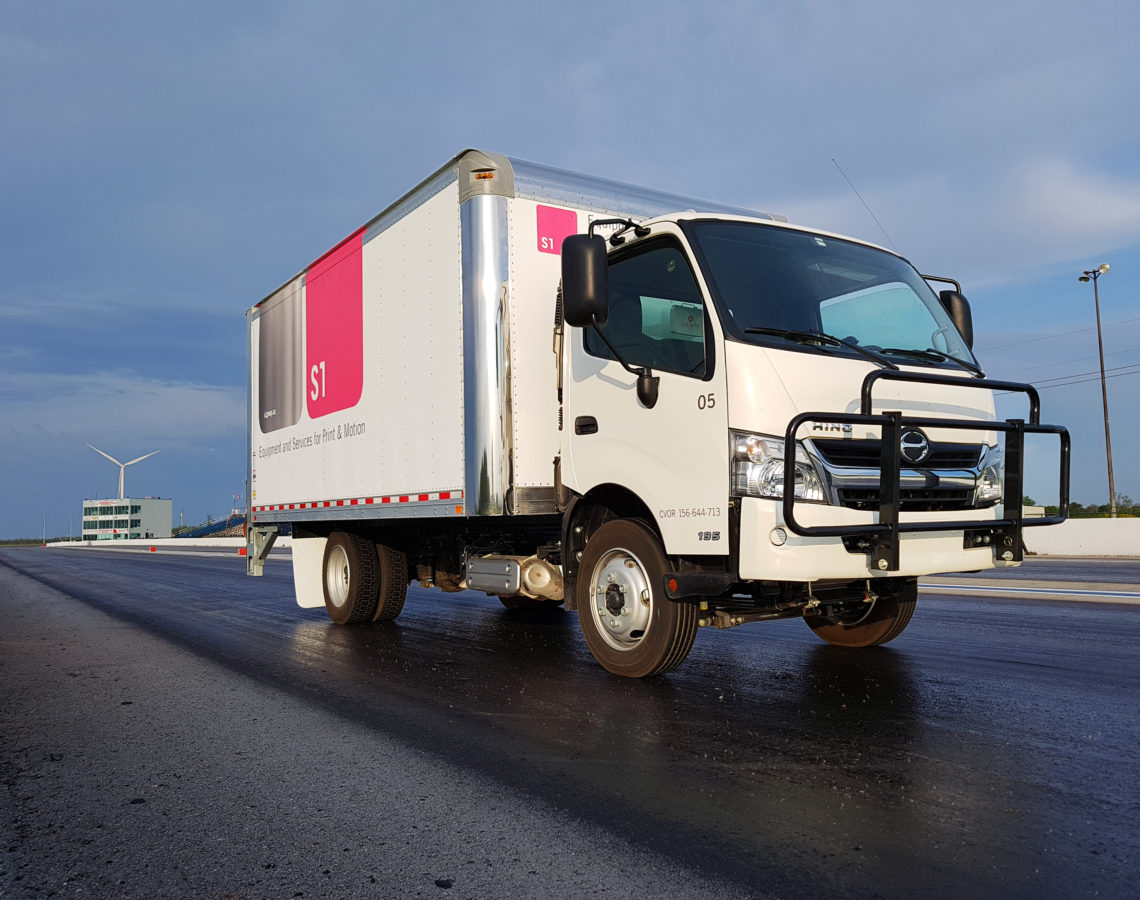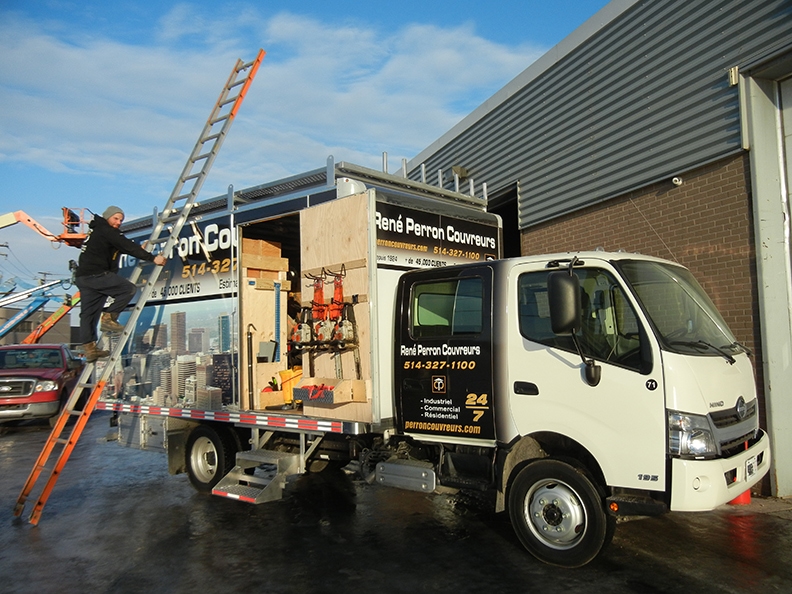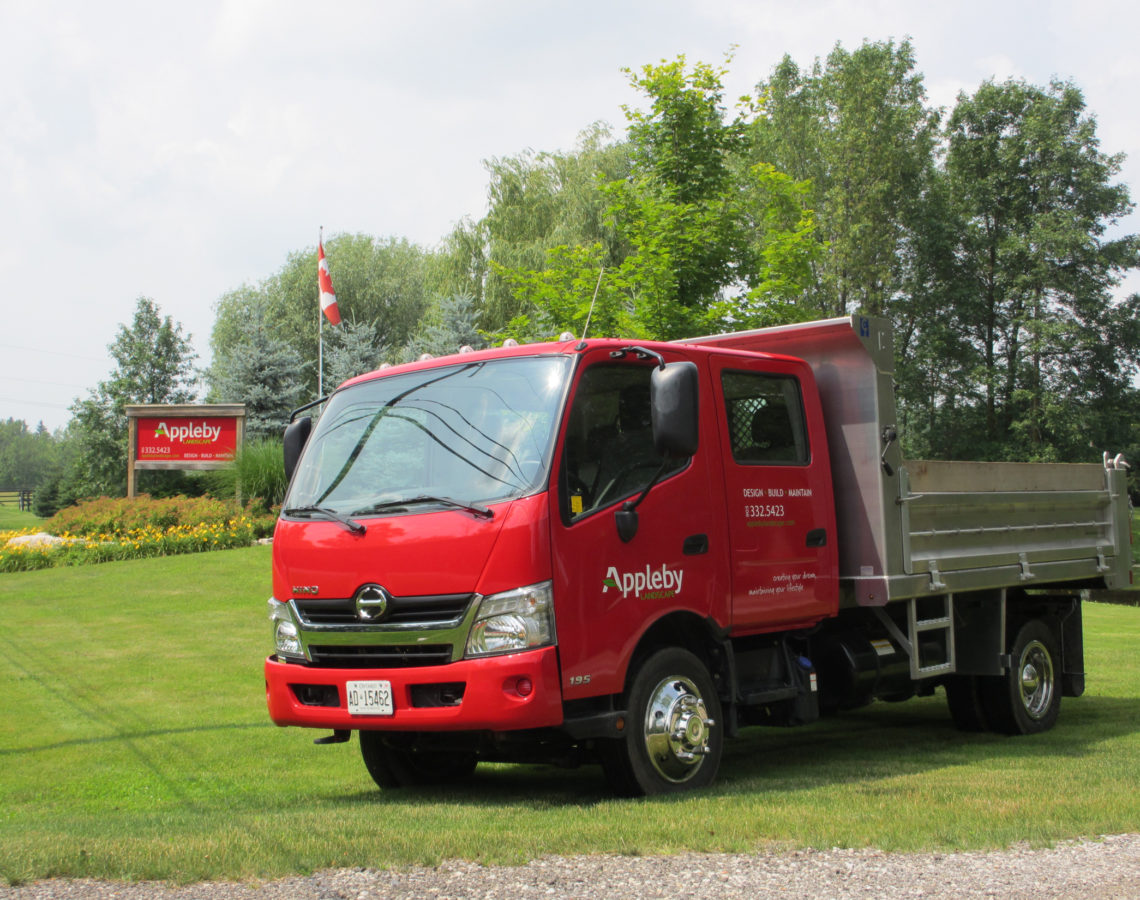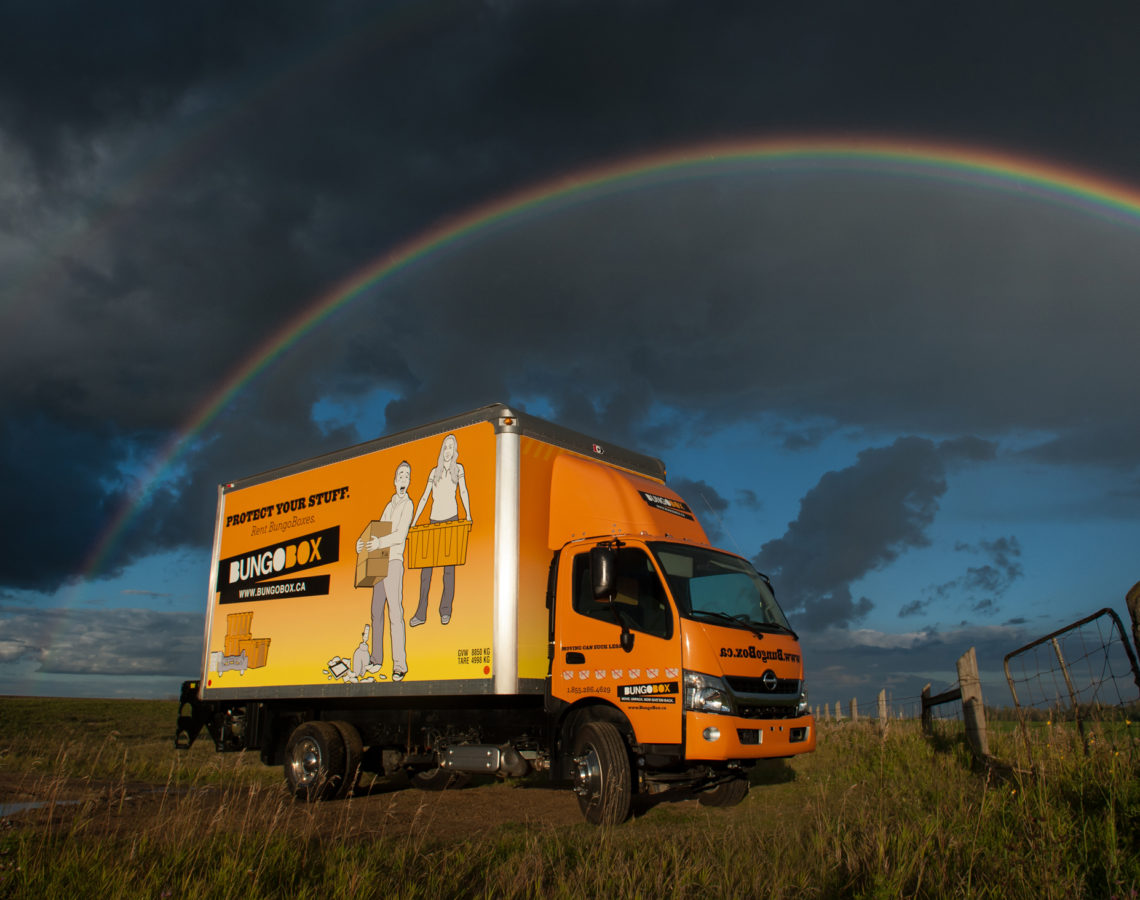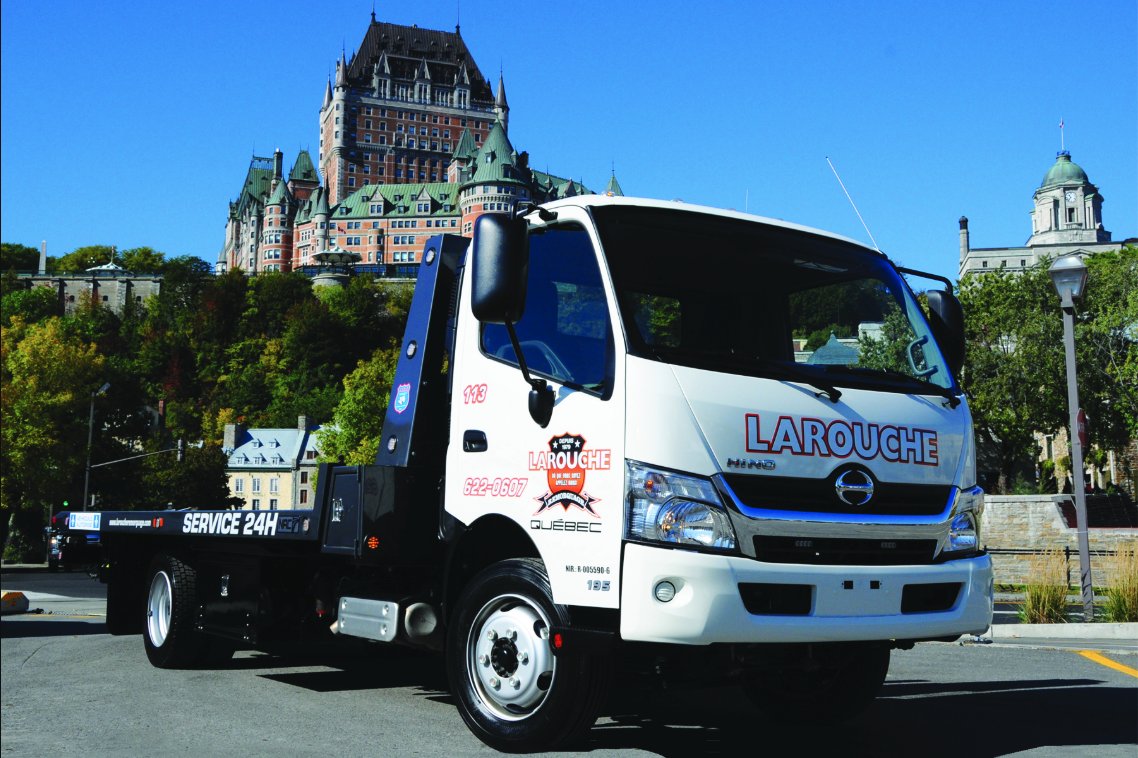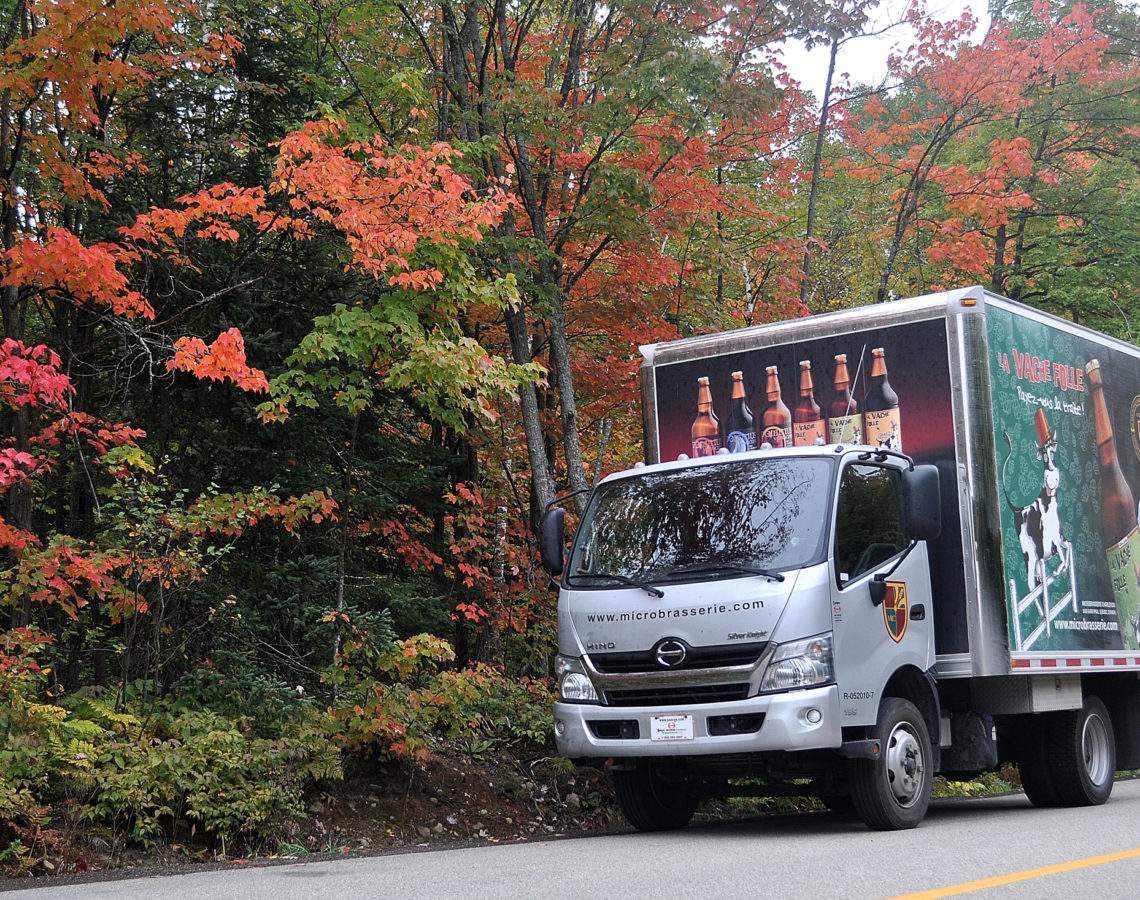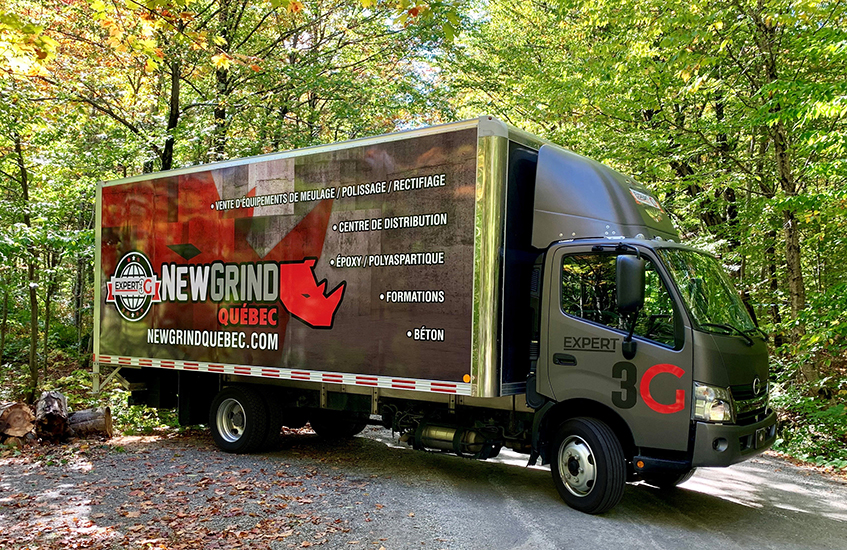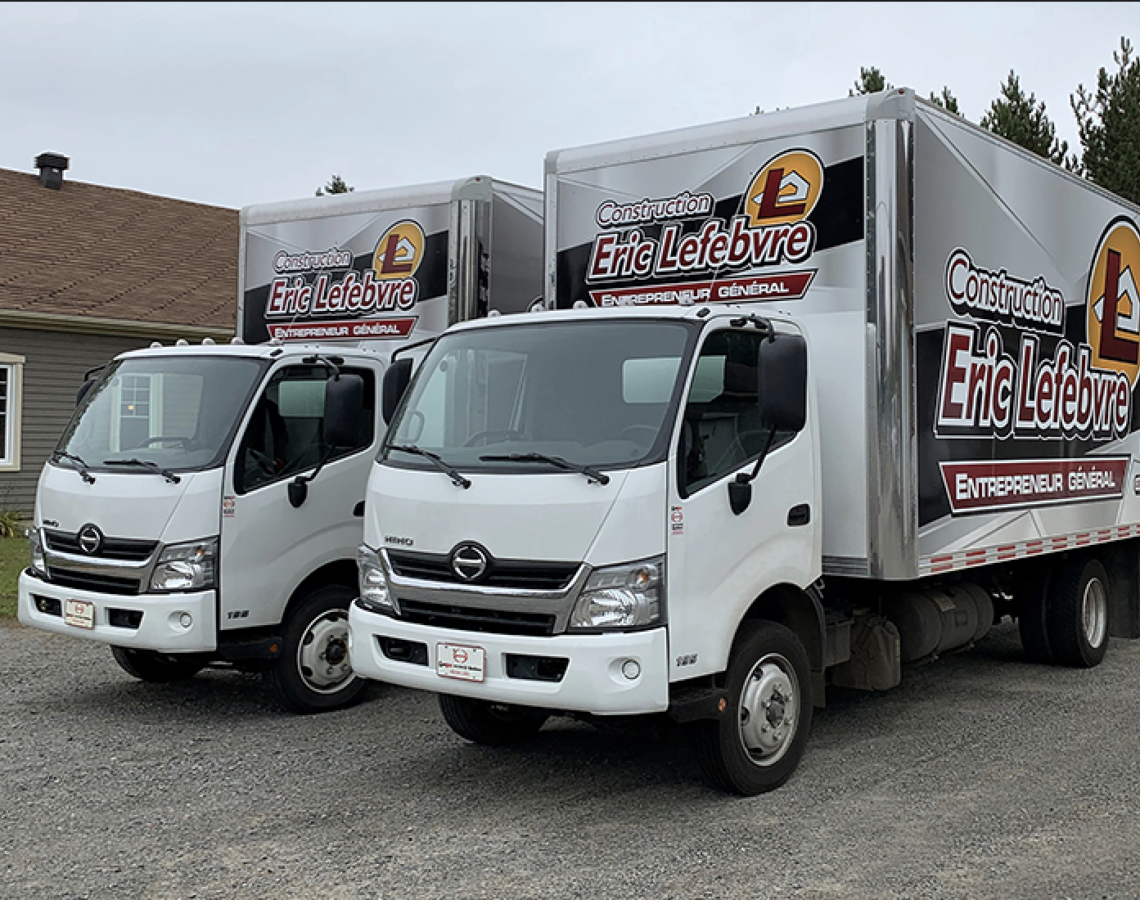 Quality
-
The Most Important Part
Available Customization
Manufactured in Woodstock, Ontario - Serviced across Canada.
Hold your own with a Hino
Light Duty Cab-Overs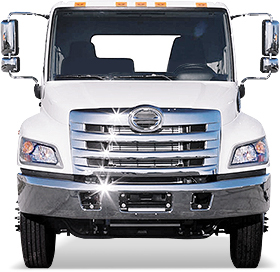 Medium Duty Conventionals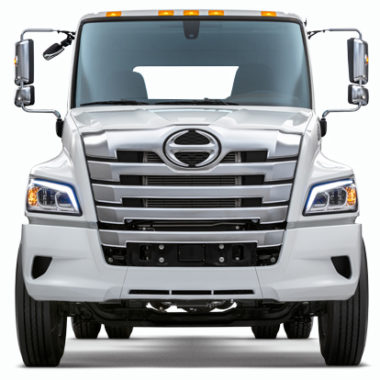 Heavy Duty Conventionals
Compare Trucks
Column one has the truck specs, other columns show the truck type and truck spec values. Clicking the buttons in the second row, with the heading Choose your variation, will cause table data to change.
| | |
| --- | --- |
| | |
| Choose your variation | |
| {{specification.label}} | {{show_truck_specification(truck, specification)}} |
| | |