A Fleet That's Ready For Anything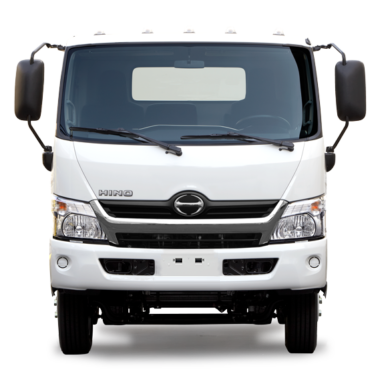 Light Duty Cab-Overs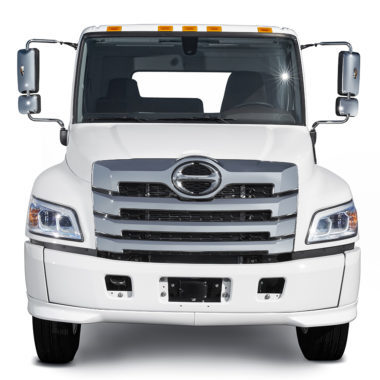 Medium Duty Conventionals
Medium Duty Conventionals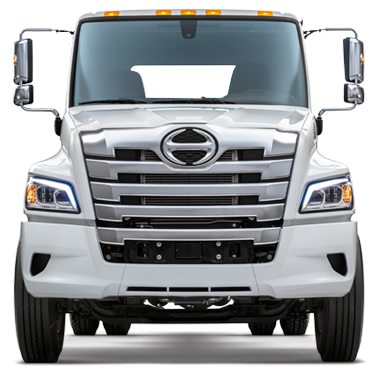 Heavy Duty Conventionals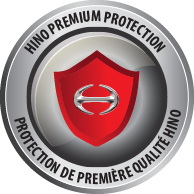 Hino Premium Protection
for your Hardest Worker.
The Hino Preventive Care plan consists of the following items to protect your investment and enhance the longevity of your truck. 1 year scheduled maintenance, up to 50,000 kilometers.
Complimentary engine oil changes and chassis lubrication services for years 2 and 3, up to 150,000 kilometers; (Engine Oil, Transmission Fluid*, Differential Fluid and Chassis Lubrication).
* Applies to cab over engine models only
HINOWATCH Roadside Assistance provides peace of mind driving since our customers know that assistance is only a toll-free phone call away. For the first 3 years of ownership, HINOWATCH protects your Hino truck with 24-hour roadside assistance at no extra charge. HINOWATCH covers the following: lockout service, out of fuel/DEF, battery jump-start and towing on warrantable repairs.
Protecting your investment, Hino provides quality products backed by a comprehensive warranty!
COE Warranty Coverage
Hino's durable 5.1 litre J05E engine is covered by a 5-year / 320,000 km warranty.
Any remaining balance of Hino's warranty is fully transferable to the new owner if you sell your vehicle, adding to its resale value.
When you buy or lease a Hino truck, you're not only investing in one of the world's most efficient and reliable vehicles, you're also getting a vast array of Canadian-based resources and the people to back it up.
HINOGENUINE Parts have been designed and tested to meet exacting quality control standards and provide the best value and performance for your Hino truck.
Hino offers 3 years, unlimited mileage warranty on all Hino replacement parts, installed at any Hino dealership across Canada. This industry-leading warranty is another example of how we are dedicated to providing Hino Genuine Parts and committed to protecting your investment. A 1 year, unlimited mileage warranty applies for Hino parts sold over the counter.
Please contact your closest Hino dealership for further details.
Manufactured in Woodstock, Ontario - Serviced across Canada.