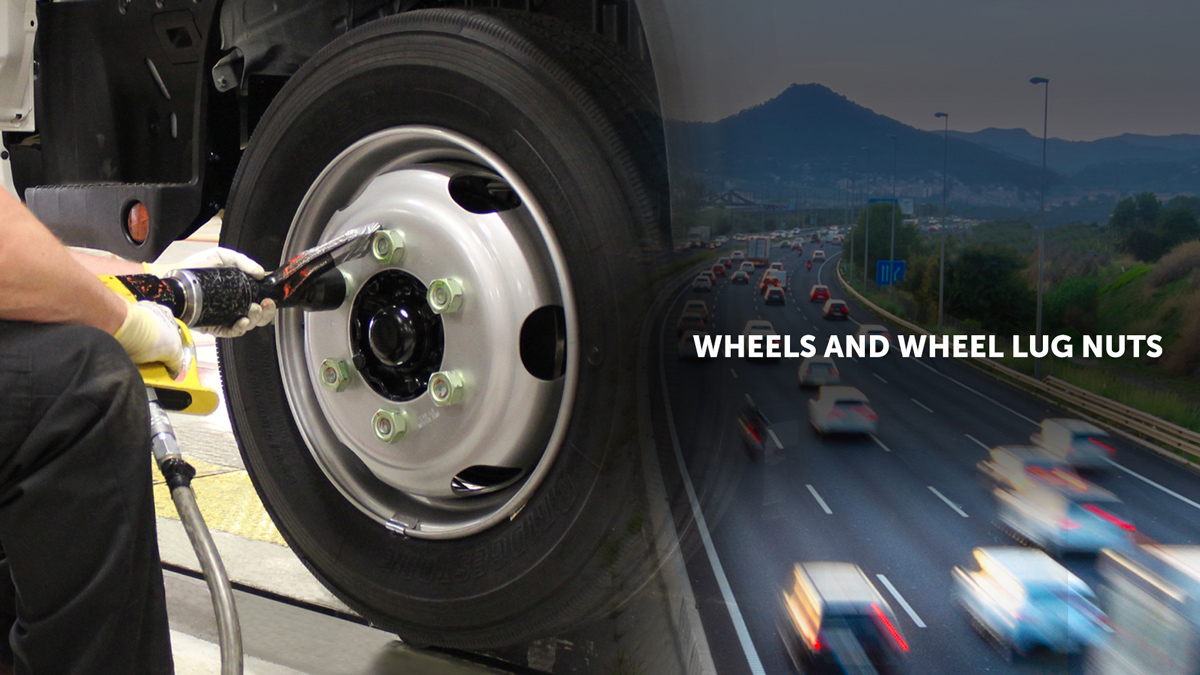 Safety is always the highest priority when on the road to you and to everyone around you. There are a multitude of problems that can arise from not properly checking your wheels, tires and brakes properly. One persistent problem that is often alluded is the wheel fasteners.
Wheel fasteners need to be checked to ensure they are not loose and that they are tightened correctly. Rust around lug nuts can also be indicative of a widening of the bolt hole. Check rims that have been painted; sometimes the paint is an attempt to hide these rusted areas. If you have ever noticed during rain fall that you get a rusty trail of water coming from behind the nut, this could be a sign of a more serious problem with the wheel's bolt holes.
When to replace your wheels
If you have wheel damage such as bending, cracks or heavy corrosion, the wheel should be replaced.
If you fail to replace a damaged wheel, the tire may slip off the wheel or cause loss of handling control.
Wheel selection
When replacing wheels, care should be taken to ensure that the wheels are replaced by ones with the same load capacity, diameter, rim width, and offset. Correct replacement wheels are available at your Hino dealer.
A wheel of a different size, type or manufacturer may adversely affect handling, wheel and bearing life, brake cooling, speedometer/ odometer calibration, stopping ability, headlight aim, bumper height, vehicle ground clearance, and tire or snow chain clearance to the body and chassis.
Truck wheel and tire preventive maintenance is of utmost importance. Through preventive maintenance, vehicles are inspected, repair, and maintained in such a way that defects are prevented from surfacing in the first place, before a violation or accident can occur.
Stay tuned, next segment saving fuel economy through best practicing driver habits.